Mount Moriah Lodge Charity Work
Being a key component of Freemasonry, Mount Moriah supports local causes both masonic and non masonic. Sceptics would say you only look after your own and in truth we are a large family so why can't we help each other as others would do theirs. Nevertheless as Freemasons, we know that helping the wider society brings benefits to all so on the "Big picture" the lodge has just donated £1000 to the Metropolitan Grand Lodge Air Ambulance Appeal. This is London's Freemasonry's commitment to provide £2M for a second air ambulance for the Capital. This continues throughout 2016 and Mount Moriah will provide further substantial support so that target is met.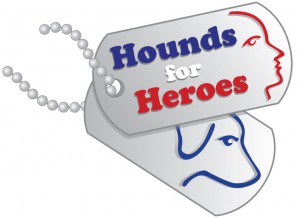 Other worthwhile charities included £500 for Hounds for Heroes (http://houndsforheroes.com) – who provide specially trained assistance dogs to injured and disable
d men and women of both the UK Armed Forces and Emergency Services.
The Lodge has donated money to The Chernobyl disaster which was a catastrophic nuclear accident that occurred on 26th April 1986. The connection was
one of our members was stationed in Russia at that time and saw at first hand the sufferings of the local people.
At the dinner (known as the festive board) we hold raffles so we can donate money to individuals, including people outside freemasonry who really need help.
It is widely known that charity is at the heart of all things Masonic but did you know that they are the second largest organization to donate to charities – second only to the National Lottery.
The movement gives substantial sums to other good causes such as the hospice movement, cancer care, children's charities and others in need. This can range from an immediate donation in response to an international disaster appeal to a small local cause.
Mount Moriah No. 34 is a Foundation Lodge and Vice Patron of the MMC London's Air Ambulance.